Low-maintenance budgeting that can save you money each week
Cut impulse buying and save a little or a lot of money each week for the things you really want or need. SpendWeek uses two methods to help you keep your spending in check:
Writing down every purchase you make helps you make fewer purchases.
Setting a weekly spending limit will help you control those impulse purchases.
Easily add your daily purchases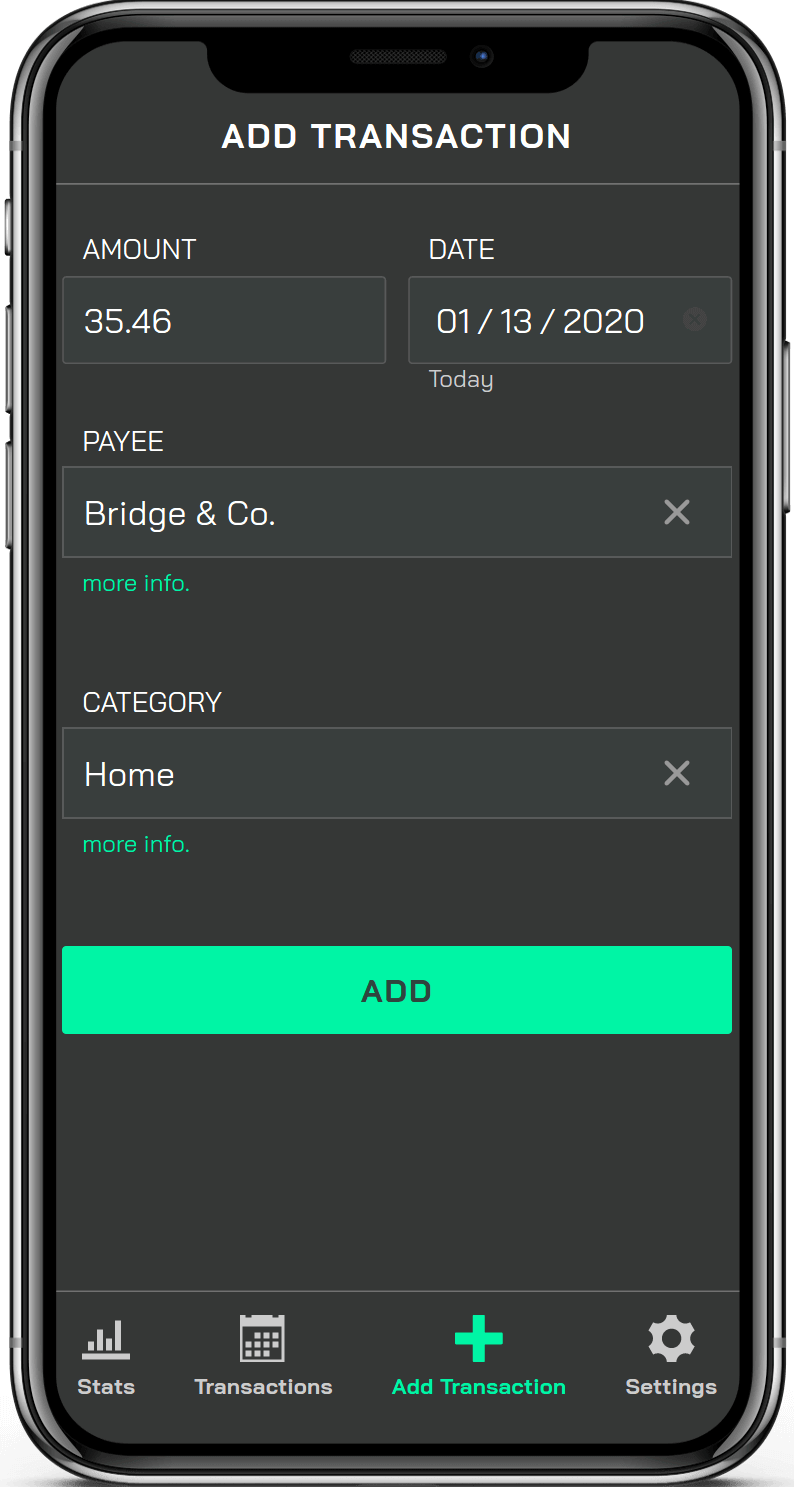 Set a weekly limit and see where you are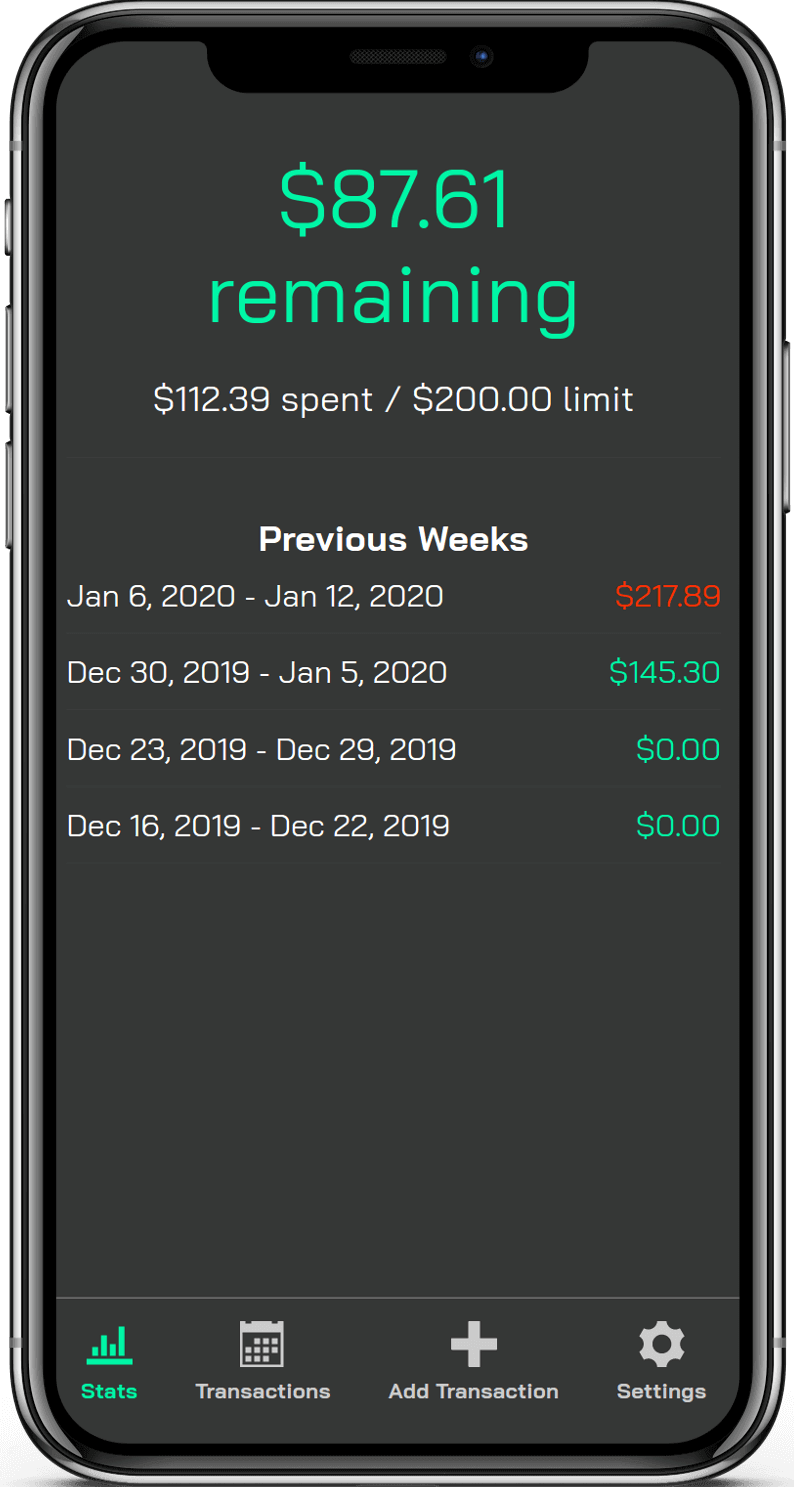 See past transactions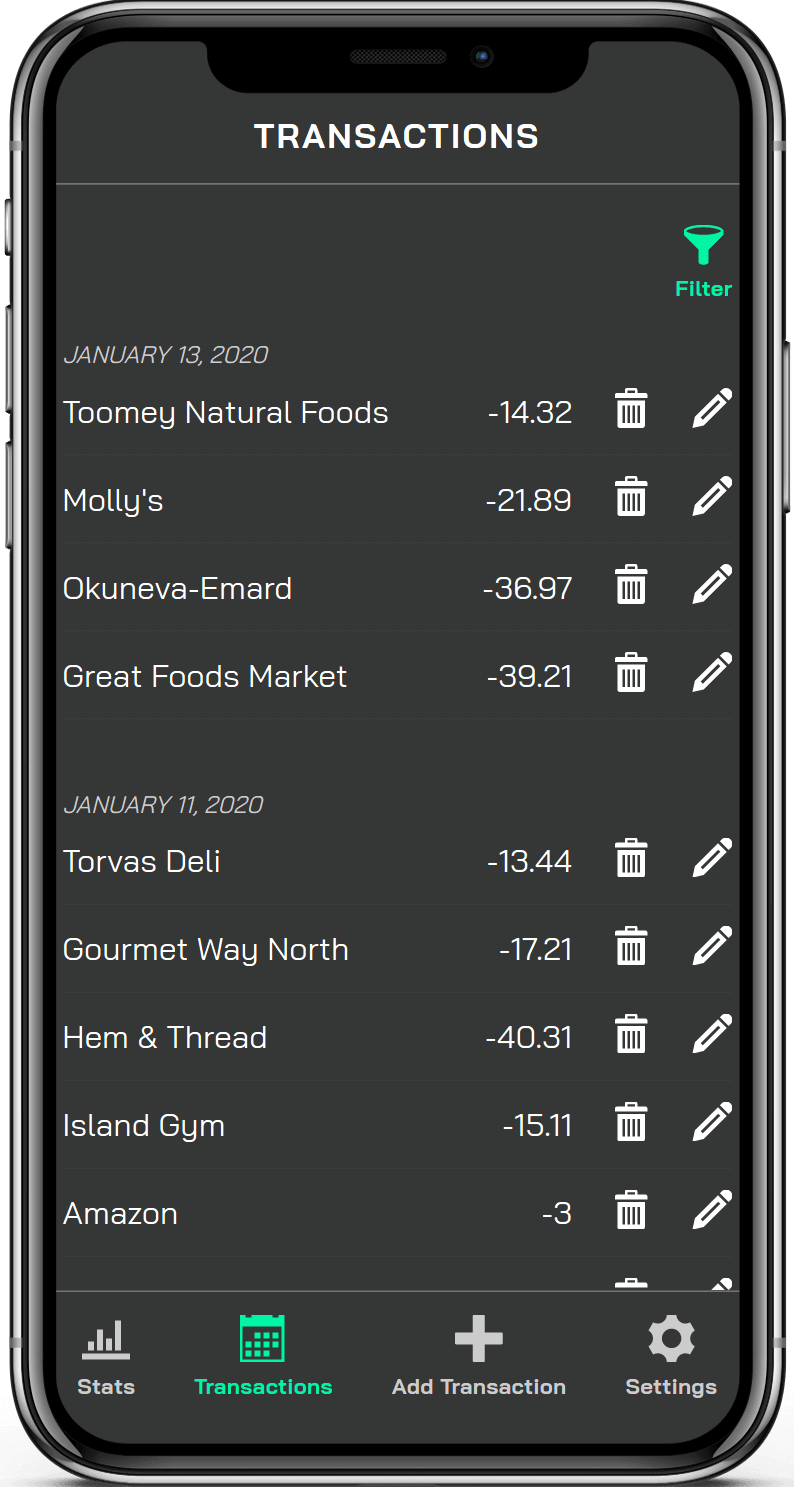 Free for early users, no credit card needed!
Start Now